team
contact
software
publications
teaching
jobs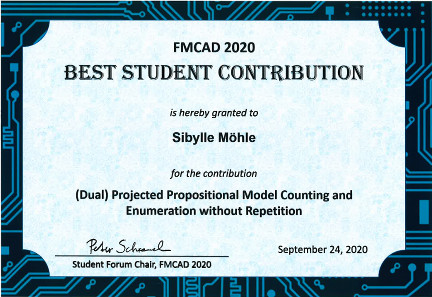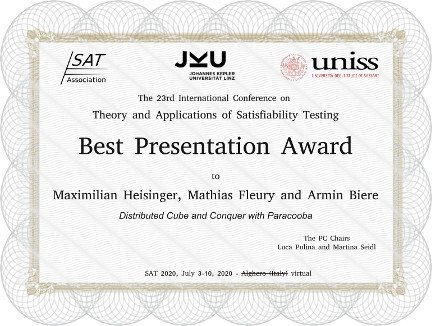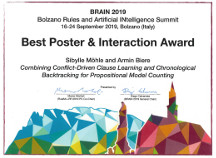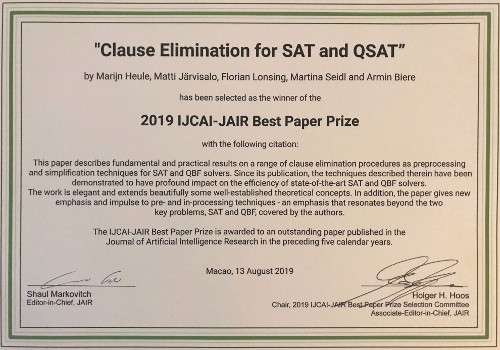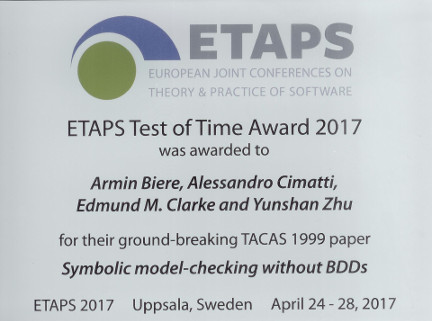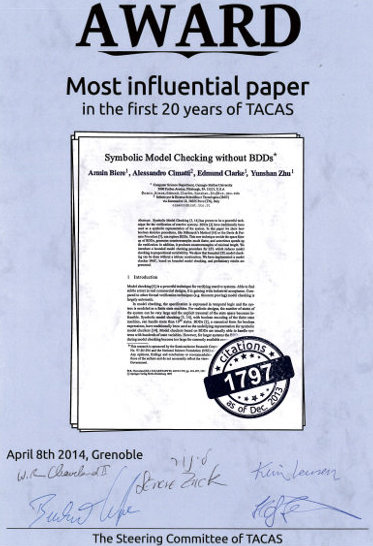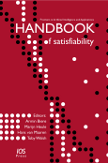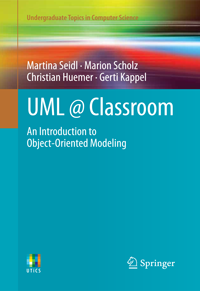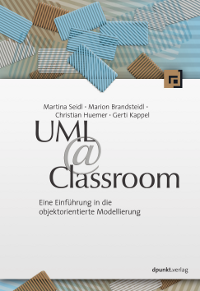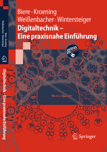 BV2EPR
News
2013-03-27: v1.0 released.
Overview
BV2EPR is a tool for translating a QF_BV formula in SMT2 format into an EPR clause set in TPTP format.
Downloads
bv2epr-1.0.tar.gz
Evaluation
Related Publications
G. Kovásznai, A. Fröhlich, A. Biere. BV2EPR: A Tool for Polynomially Translating Quantifier-free Bit-Vector Formulas into EPR. In Proc. 24th Intl. Conference on Automated Deduction (CADE-24), Lake Placid, New York, US, 2013, accepted.
G. Kovásznai, A. Fröhlich, A. Biere. On the Complexity of Fixed-Size Bit-Vector Logics with Binary Encoded Bit-Width. In Proc. 10th Intl. Workshop on Satisfiability Modulo Theories (SMT'12), pages 44-55, aff. to IJCAR'12, Manchester, UK, 2012.
Related Slides
License
BV2EPR is copyrighted 2013 by Gergely Kovásznai, Institute for Formal Models and Verification, Johannes Kepler University, Linz, Austria, under the GNU General Public License Version 3 (GPLV3). You can find more information about GPLV3 in the file COPYING that comes with the sources.